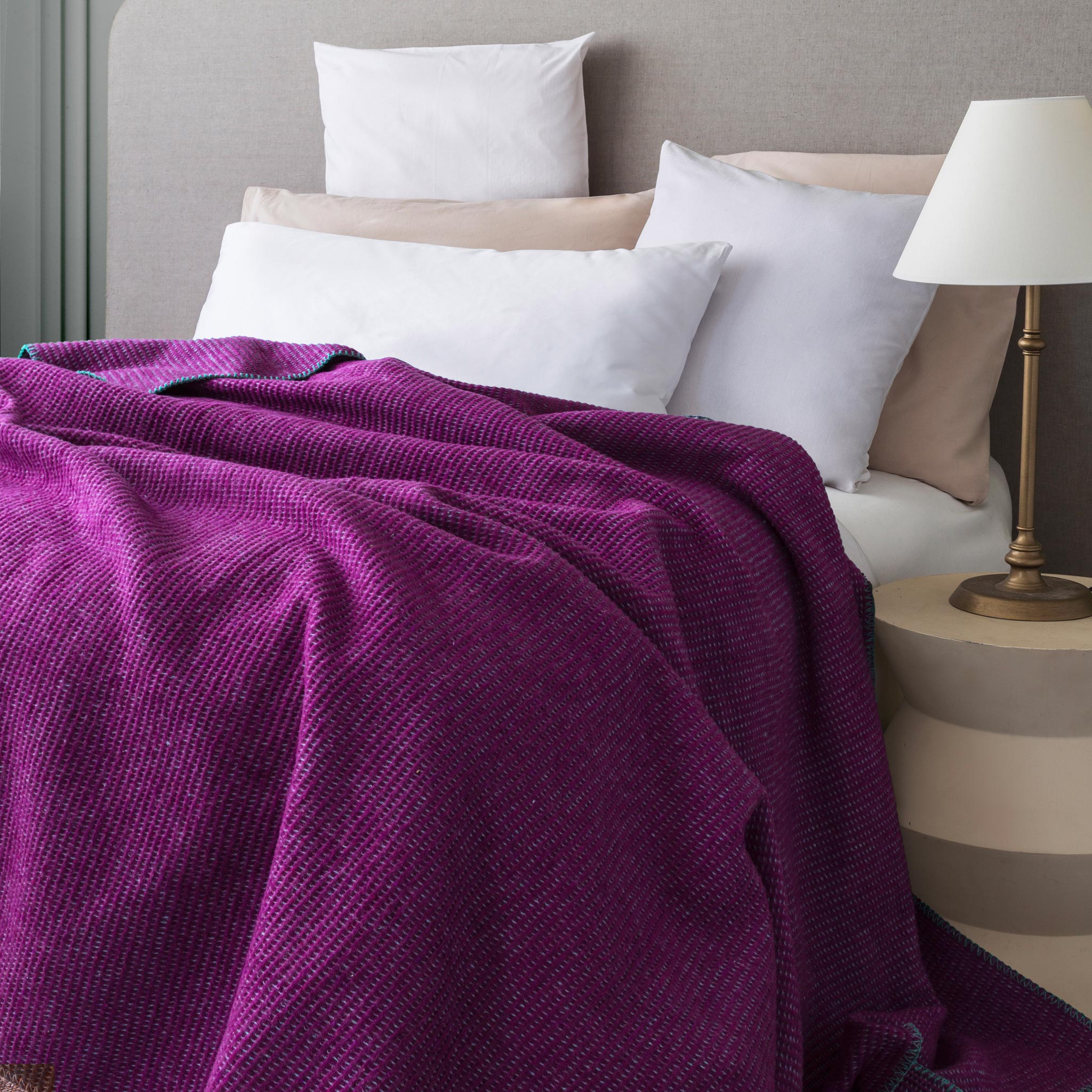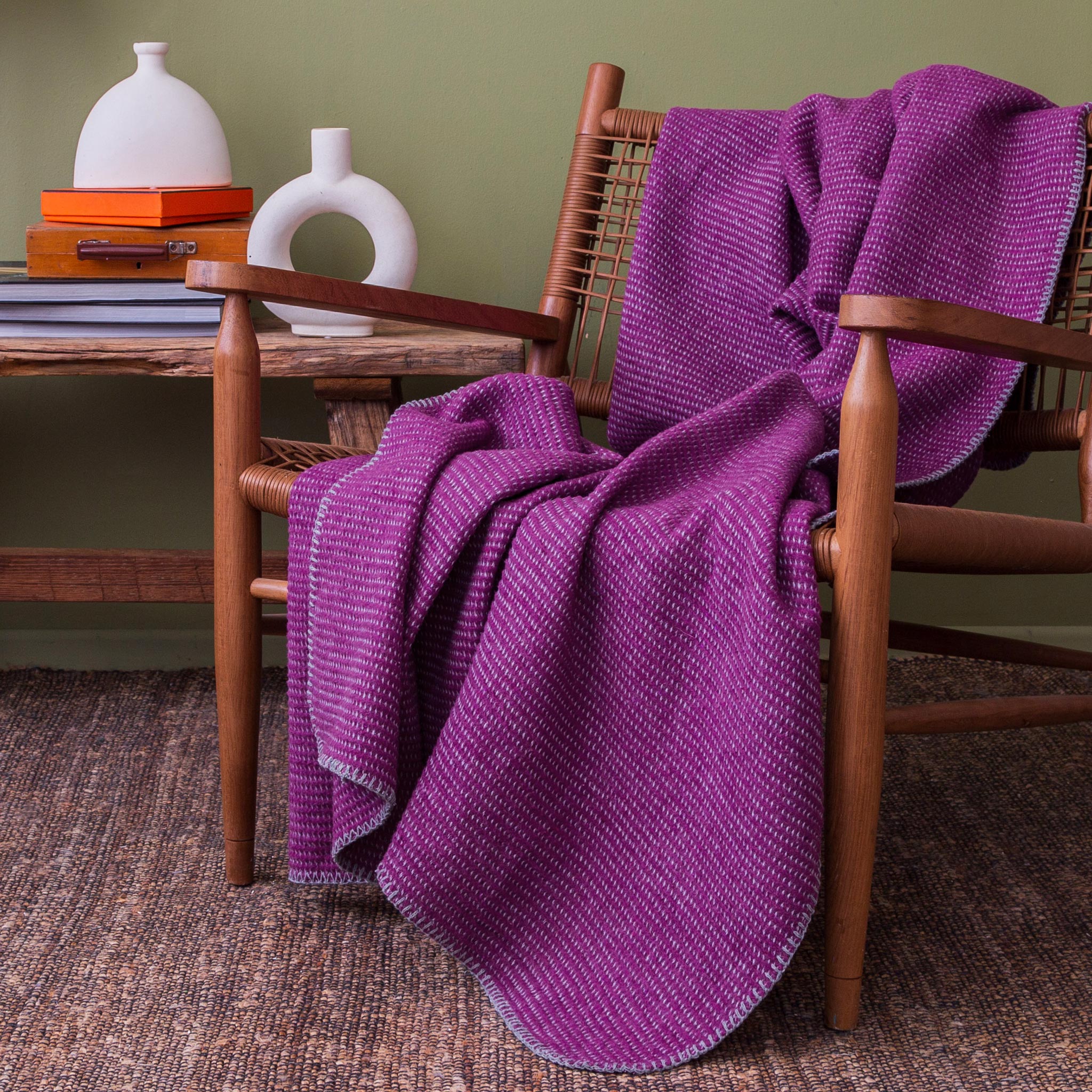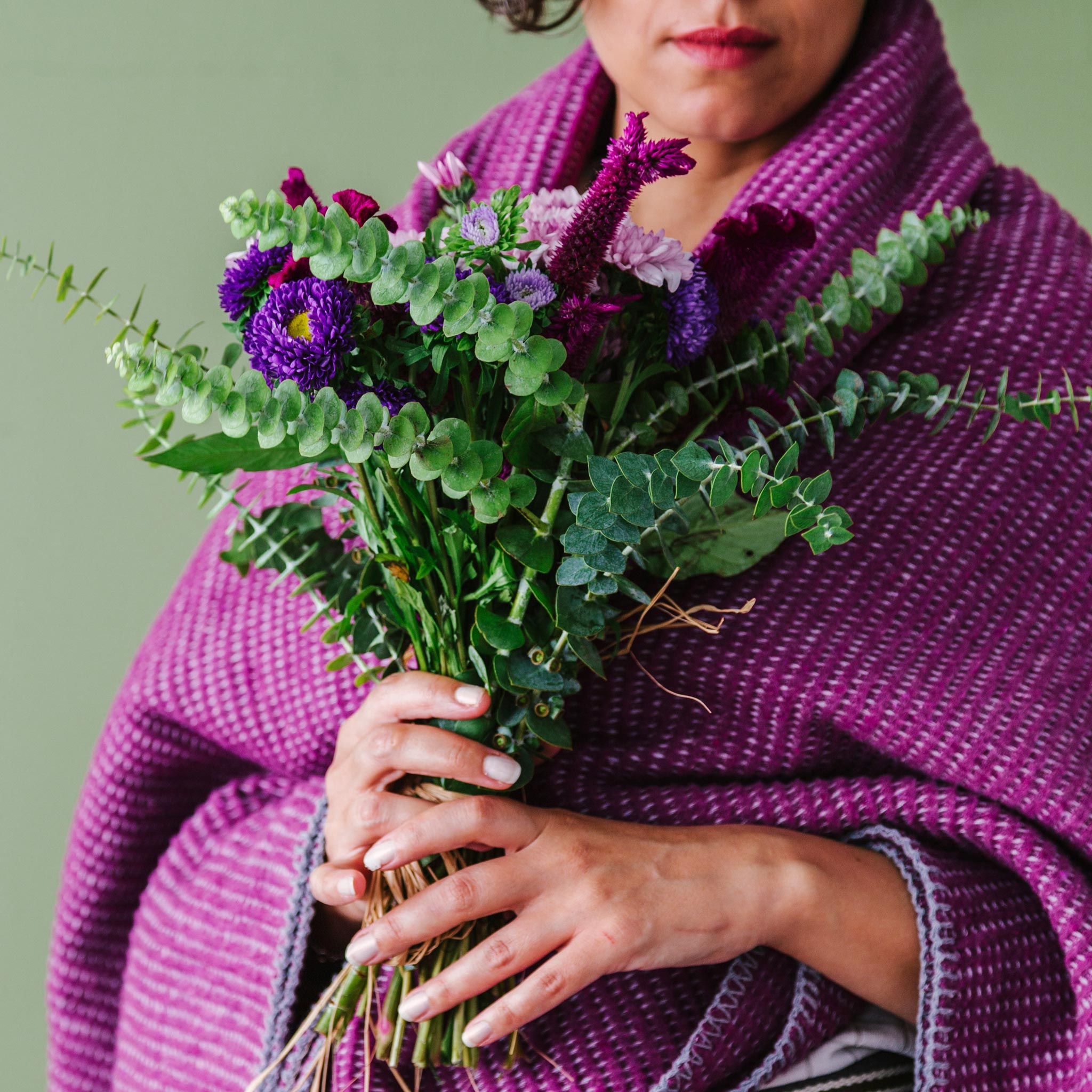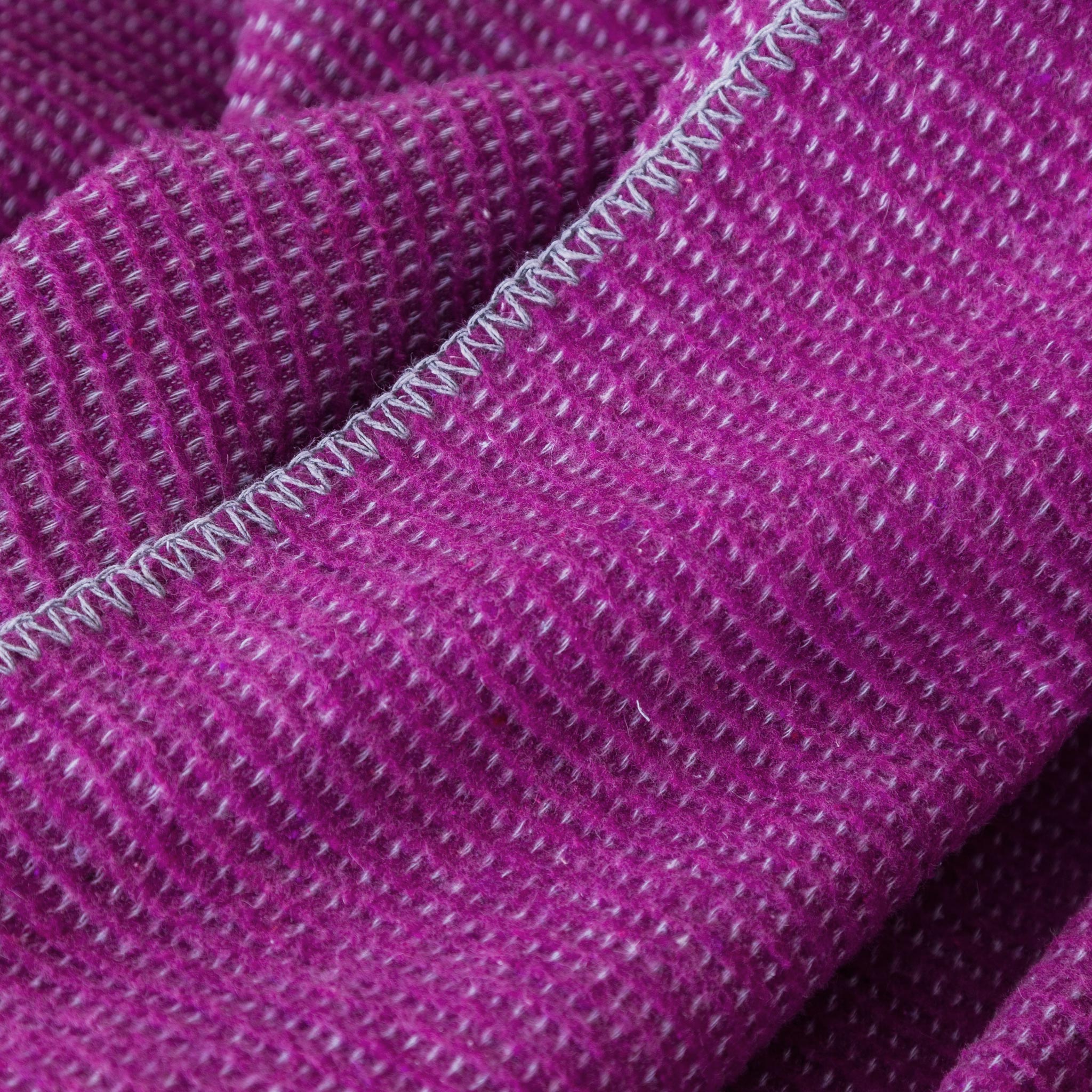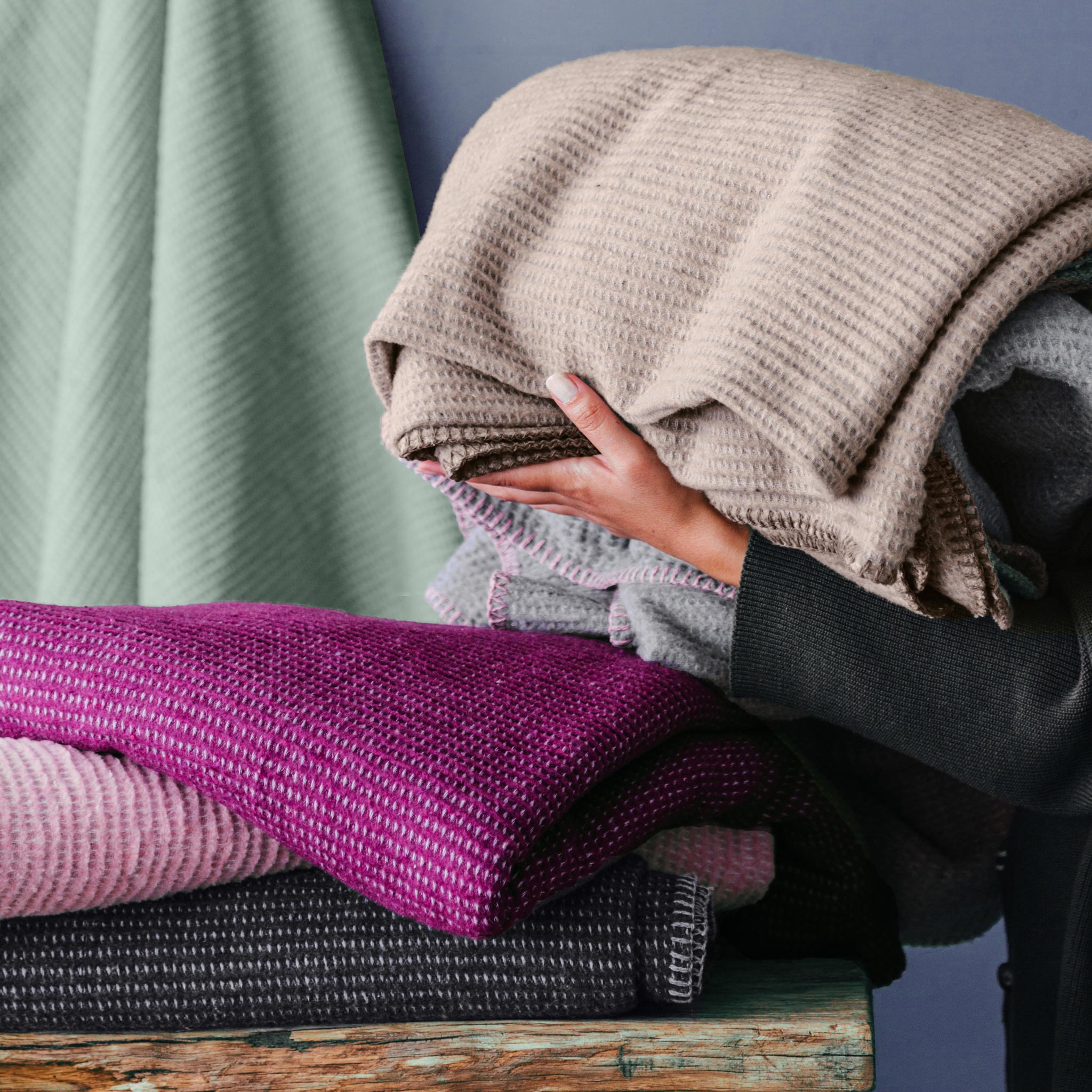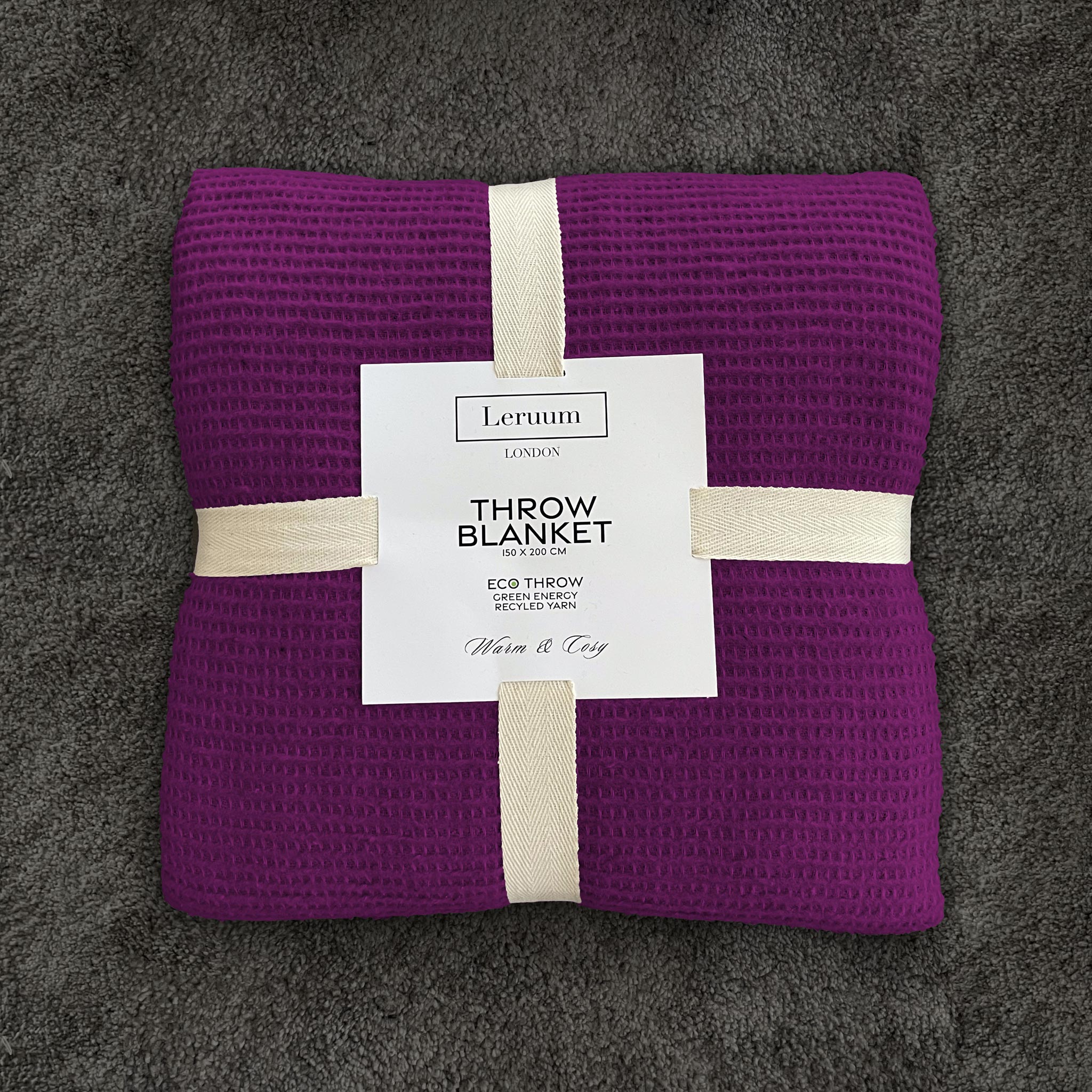 Recycled Pink Fuchsia Super Soft & Warm Sofa Throw Blanket Bedspread
Made in Turkey | Oeko-Tex® Standard 100 Certified
150x200 cm | 350 gsm | 50% Cotton, 30% Acrylic, 20% Polyester
Super Soft Fabric Plain Dye Pink Fuchsia Coloured Throw | Blanket Stitch with Grey Yarn on All Sides
The super soft & warm magenta sofa throw blanket bedspread. Our plain-dyed throws are a must-have for those who appreciate understated elegance. Weighing 350gsm, these throws are a perfect blend of simplicity and sophistication. The blanket stitch detailing graces all sides, signifying our dedication to impeccable craftsmanship. Whether you're draping it over your bed as a bedspread or adorning your armchair, sofa throws effortlessly transform your living spaces into havens of comfort. The super soft touch and remarkable warmth make them ideal companions for chilly autumn and winter nights. Speaking of winter nights, are you looking for the perfect Christmas accent? Celebrate the festive spirit with our colourful throw blankets. These festive delights add warmth and style to your holiday decor, making them ideal Christmas blankets or thoughtful gifts for your loved ones. As the seasons change, our throws effortlessly adapt, from being a cosy companion on your couch to an inviting layer on your bed.

The super warm throw introduces a touch of boho chic, while the enduring charm of plain-dyed blankets ensures a touch of country-style heritage sophistication. Whether you're curled up on the couch during chilly autumn evenings or seeking extra warmth during winter days, our blankets serve as versatile companions all year long. Their super-soft feel and striped texture make them a delightful addition to your bedding collection. These throws are super soft—a perfect blend of elegance, comfort, sustainability, and eco-consciousness. Crafted with meticulous attention to detail and made of 50% cotton, 30% acrylic, and 20% polyester, each throw is designed to keep you warm and elevate your comfort while contributing to a greener planet. Our Eco Throws, sized generously at 150x200 cm, offer ample coverage for your bed, sofa, or favourite chair. Elevate your home's aesthetics while embracing a greener lifestyle. Leruum's Eco Throws are not just blankets. They're statements of sustainable luxury, embodying your values most exquisitely.
• We offer Free Shipping for all orders within the UK, and we strive to deliver all orders within 2-3 days. Once you place an order with us, we will provide you with an estimated delivery date based on the availability of your items. Please note that our orders are delivered Monday-Saturday, excluding bank or public holidays.
• You are welcome to return the goods you purchased from us within 28 days of receipt and in a re-saleable condition (i.e. in their original packaging, unworn, unwashed and complete with their original tags & labels intact).
• Your satisfaction is our number one priority. We offer a partial refund when the product has not been opened and is unused. Please read our Returns & Refund Policy for more information.
SIZE & CONTENTS OF THE DUVET COVER SET:
• One piece of (150x200 cm) 400 gsm throw blanket with blanket stitched on long sides and fringed on short sides

WASHING & CARE INSTRUCTIONS:
• Gently hand wash or machine wash at delicate cycle & low heat (max. 30ºC)
• Do not bleach
• Line dry, away from direct sunlight
• Do not iron

To maintain the colours and longevity of your throw blanket, we recommend washing it at a maximum of 30 degrees Celsius or lower heat. Do not use bleach. Line dry and away from direct sunlight. Do not iron. Once completely dry, you can use a tumble dryer to help fluff the fabric back up.

• For further information, visit our "Care Instructions" page at https://leruum.com/pages/care-instructions